There is no denying the fact that while COVID-19 soared in America, it also created a deep divide among citizens. When it comes to the pandemic, there only appears to be two sides, with one only wanting the freedom to deny the jab. But on top of the COVID-19 drug, many Americans also rallied against the outlandish mandates that included children wearing masks for up to eight hours a day. While the parents might have voiced their opinions during school boards, causing the left to deem them "domestic terrorists," it seems the FBI might be targeting those parents who did nothing more than present their opinion and fight for their children. 
Speaking on "Jesse Watters Primetime", Republican Representative Jim Jordan criticized Merrick Garland, the DOJ, and the FBI for targeting concerned parents. "I mean, he said he wouldn't use counterterrorism resources to go after moms, and dads would not do that. That, in fact, looks exactly like what they did. And again, If you're a mom, you're a dad, you're a gun owner, you're a Republican, and you're standing up for your kids, oh my goodness, look out, because here comes the FBI. And again, in a direct contradiction to what he told us under oath in the committee. Never forget this… remember how quickly this happened. Sept. 29, the School Board Association sends a letter to the Biden White House."
Go Ad-Free, Get Exclusive Shows and Content, Go Premium Today - $1 Trial

That wasn't all, as Rep. Jordan added, "Five days later, Oct. 4, Merrick Garland issues this memorandum that lays out, put this snitch line together, to go after parents. And then, 16 days later, the FBI sends out the email that establishes this threat tag designation that was put on these parents. All that happened last fall in 22 days. When have you ever seen the federal government move that fast?"
The Republican didn't just present questions as he claimed, "So they move that fast because they were going after people… just like the Obama White House went after, and the Obama IRS went after, conservatives. Same dynamic here."
Accusing Garland of lying in front of Congress, Jordan wrote a letter, as can be seen below, to the Attorney General about the FBI opening "dozens" of cases into parents. While Garland is being accused of lying, he has remained silent on the matter.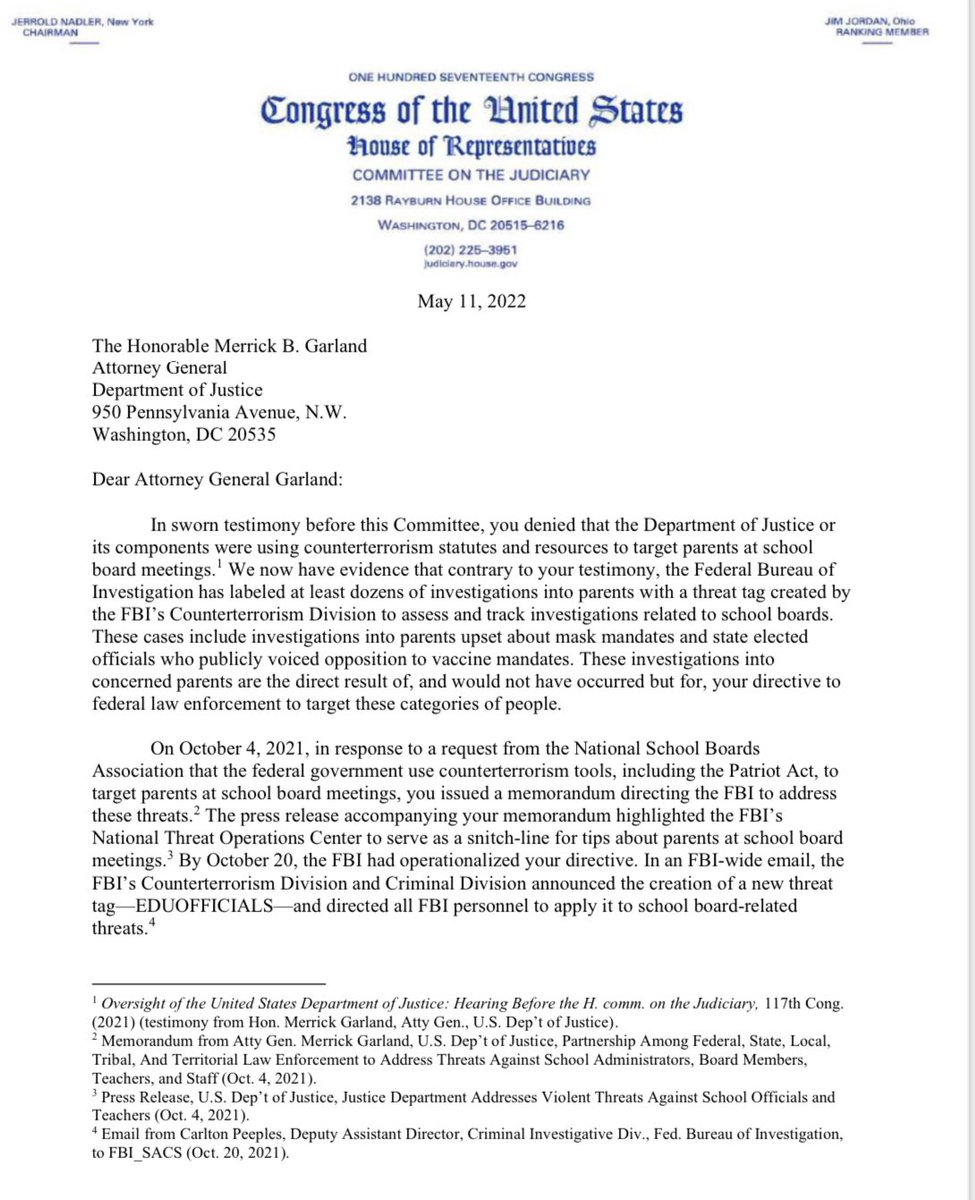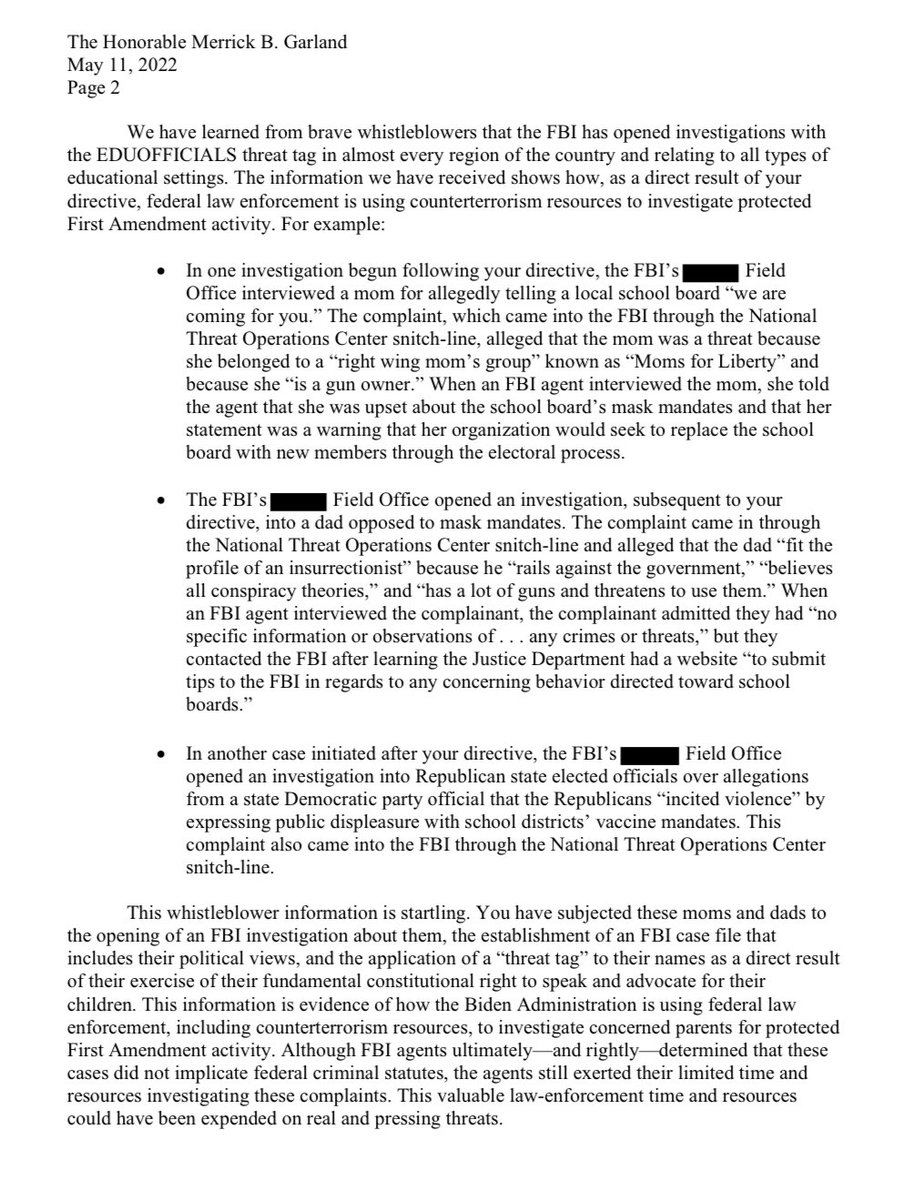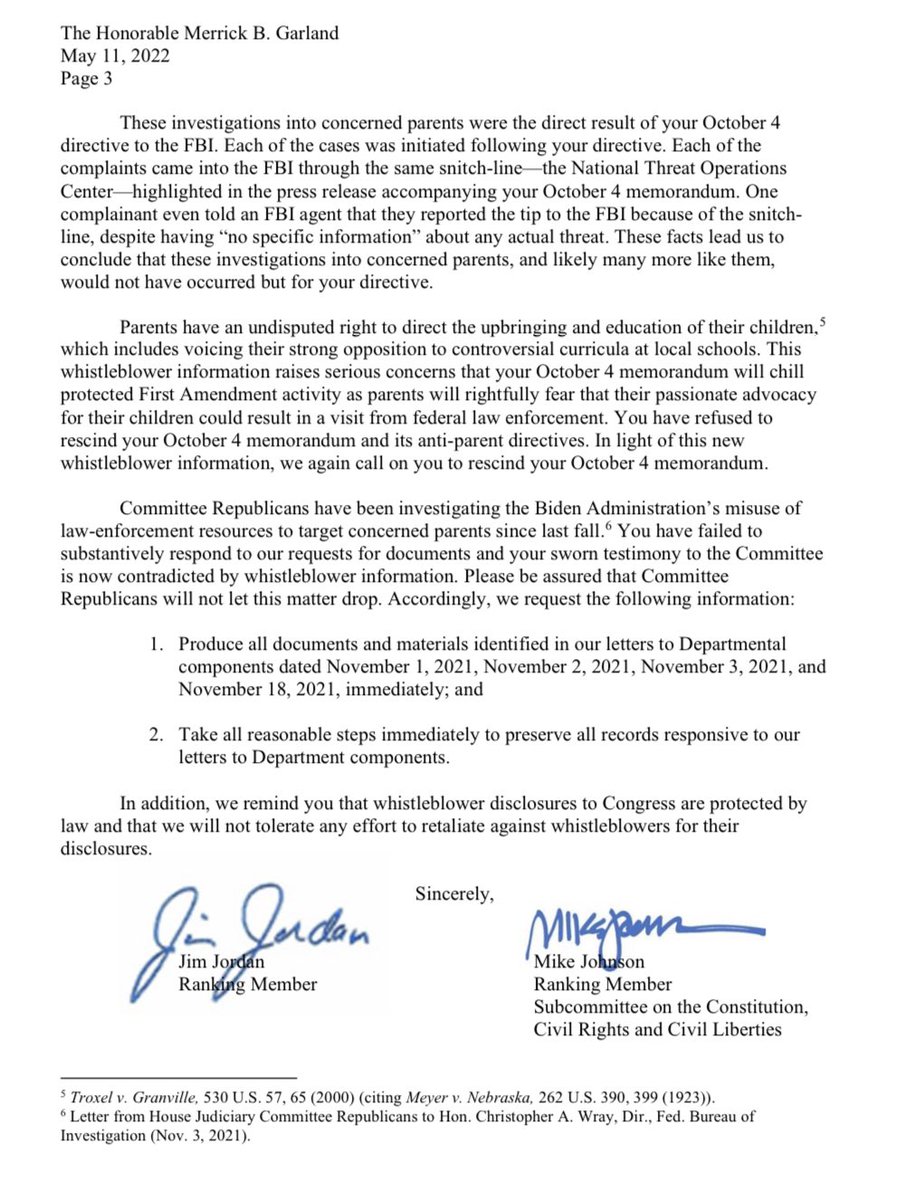 Get Ready for Anything: Introducing the Medical Emergency Kit for Any Crisis
As for users online, one wrote, "These people aren't stupid. They are just tyrants. They know what's in our constitution and how we are supposed to respond. They want us to respond. They have already built their narrative. Soon, they will give us the same treatment as the goat farmers of the middle east. Suddenly everyone is a terrorist or insurgent."
Another user concluded, "Of course, it is the 'same dynamic' as when Obama did it with the IRS Dept………..' cus Obama is STILL IN CHARGE of this shitshow!!!"